So what is it you do …
We get asked all the time, "so what sort of training do you guys do" ? Our answer is, it depends on what you need. We are  in full agreement – one company cant do everything. We are specialists in the design and delivery of development strategy. This  means we are able to target the skills and create learning specifically for the people in that business.
These are topics for a modular programme we put together for a large supervisory team –  different people had different needs.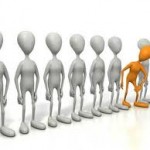 ● Inter-personal Communication  ●  Core Supervisory Foundation  ●  Delegation Basics ●  Coaching Basics ●  Working with Cultural   Diversity  ●  Performance Feedback Conversations  ●  Basic Managing Effective Meetings  ●  Collaborating & Influencing  ● Team Problem-solving  ●  Managing Stress & Pressure  ●  Assertiveness  ● Professional Workplace Conduct ● Group Leader and Team-building ● Presentation Skills I ● Behavioral Interviewing ● Time Management ● Coping with Conflict ● Negotiation Skills  
No one person completed all the topics, just the ones they needed. Skills practice was based on the reality of their operational environment.  They went back to the workplace with an action plan to start practicing the skills that afternoon.
Would some of these topics work for your people?
We truly believe that investing in people just makes great busine$$ sense.