Celemi Business simulations are the original gamification tool.
These unique learning solutions engage people's hearts, minds and hands so they can – and want  – to make a difference.
Celemi business simulations are used in more than 70 countries and by Executive MBA programs worldwide.
We are honored to be  the Celemi Regional Learning Partner.
---
The simulation experience
---
How we can help

Business finance for everyone – we bring financial statements to life through a simple, profound model and help people understand how their actions impact the bottom line.
How do you get all your people behind your strategy in a marketplace that is rapidly changing? Let them run the business and think like a business owner.

Project management essentials based on a simulation of a real live situation. The focus is how to get a project completed on time and under budget.

Competing for customers in a highly competitive, rapidly changing marketplace. To win, the whole team needs to pull in the same direction, towards the same goal.

Business is about people – The chemistry between customers and your people is the music they dance to – engage your talent to be a great partner. It takes two to Tango.

 How to win against tough competition for the same customers in a growing market? Value adds and quality service chains – understand what your customers really want.

An exciting combination of real-life sales application and an interactive learning simulation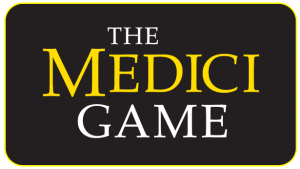 Innovation thinking to push the boundaries of creativity in teams – how many options can you find?
---
Why Business simulation?
Business simulations modeled on real life scenarios allow for deep learning within an astonishingly short period of time.
How do we do that?  You can gain 10 years relevant experience in a 3 day simulation.
For over 30 years, Celemi business simulations have created literally millions of happy, and successful participants. Executive MBA programs at INSEAD and IMD regularly use Celemi products to create learning that is directly transferable to business at the highest levels.
Many companies come back to build on the experience with more than one simulations.
---
Take the first step now to the next level
Contact us now