MBTI was yesterday …

Lumina is the next generation of personal development tools.
Lumina supports individuals, teams and organisations to work more effectively together, to improve the bottom line.
This highly interactive colorful framework creates better self awareness and understanding of others to build powerful working relationships.
Help your people identify how to improve their working relationships with others.
---
How do you use your colors to see the world?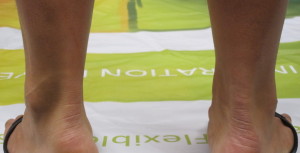 Why Lumina?
Its personalized
The online questionnaire produces a highly individualized in-depth trait based portrait. Everybody touched by our programmes receives a meaningful, personal experience.
Its customized
The validated psychometric, systems and resources are completely customizable.  Prioritize the brand or multiple brands  displayed depending on your requirements. The content for each portrait can be selected depending on the focus of your outcome. Lumina is easily aligned with competency frameworks across the globe.
It sticks
The learning model has simplicity and depth. We use memorable, colorful and practical language to create a set of ideas people remember and apply for years to come.
It works
Lumina is flexible & measurable. Using the GROWS model, we create results orientated action plans. These plans enable accountability to follow through on commitments.
---
Take the first step now to the next level
Contact us now